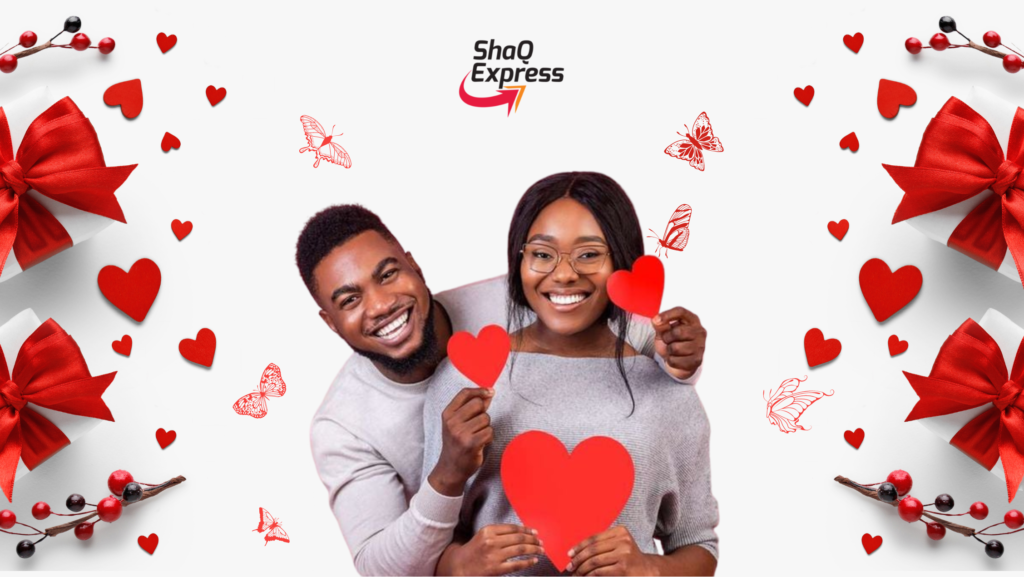 Valentine's Day is fast approaching and the age-old debate between men and women on what gifts to give is heating up. While men might not want yet another pair of boxer shorts, women are tired of everyday being labeled as "Valentine's Day." We are about to change that with our cashback promo!
The ShaQ 200gh Cashback Promo is an amazing offer where customers are given 200 gh cedis back after making a total expenditure of 500gh or more on the E-commerce feature (Marketplace) on the ShaQ Express app. The purchases must not necessarily be a one-time purchase, but could be continuous purchases accumulating to 500gh or more before the 13th of February 2023!
This gives the opportunity for everyone to spoil their loved ones silly and still save some cash! What's more, ShaQ Express offers swift and convenient delivery options. You can choose to have your gift delivered to your loved one's doorstep or even opt for a surprise delivery to a location of your choice.
So, why not take the hassle out of buying gifts this Valentine's Day and use ShaQ Express to spoil your loved one? With a wide range of options to choose from and fast and convenient delivery, you can make this Valentine's Day a truly special and memorable one.
So, what are you waiting for? Download the ShaQ Express app today and start spoiling your loved one this Valentine's Day!